Introduction
Mr. Divyang Shukla is a consultant Orthopaedic surgeon specialising in Knee, Shoulder, Hip and Sports Injury management.
Mr. Divyang Shukla has been practicing as Consultant Orthopaedic Surgeon since 2003. He completed postgraduate Orthopaedic Training Programme in India in 1994 and was appointed as assisted professor of Trauma and Orthopaedics prior to coming to UK.
He subsequently worked at Kettering General Hospital – Kettering, Nuffield Orthopaedic Centre - Oxford, Princess Margaret Hospital- Swindon and Sandwell General Hospital – Birmingham.
Read more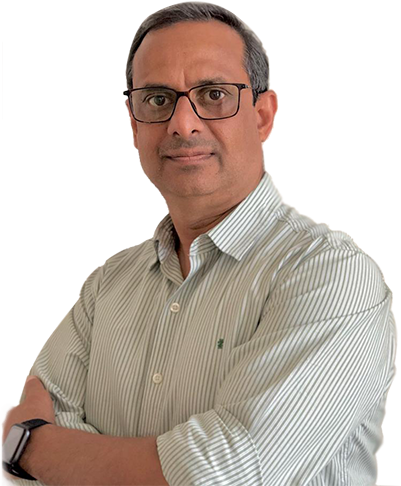 Our Happy Patients say

Mr. Shukla exudes a reassuring manner and always takes the time to answer questions and explain the nature of the medical condition and alternative treatments available. He has always been extremely pleasant and polite and his overall approach gave me confidence in his ability to do everything possible care.

Excellent experience, very clear and concise with regards procedure and instructions.

During my stay at woodlands I was treated with respect and every aspect from the operation to recovery was explained fully by mr Shukla, the nurses, physios, etc.

Meeting Mr Shukla was a pleasure. His assessment of my shoulder problem was concise and understandable. He then proposed to explain how my shoulder problem could be rectified via a surgical procedure.